the NATIONAL CURRICULUM
The National Curriculum
The National Curriculum outlines the programmes of study in maintained/state primary and secondary schools in England.

It sets out what children should learn in Key Stages 1 and 2.
The content within the National Curriculum
National Curriculum 2014
From September 2014, it was compulsory for children in Years 1, 3, 4 & 5 to follow the new National Curriculum.

As of September 2015, all year groups, Years 1 - 6, will follow the new National Curriculum, as will the government testing, which will be modified against the new expectations.
St. Joseph's Curriculum Framework
As a school, we have designed our curriculum alongside a local authority document called 'Key Aspects of the National Curriculum', as well as Chris Quigley's 'Essentials' Curriculum.
These documents are tools designed to assist schools in building a creative and connected curriculum. It supports schools to develop exciting topics, which are interconnected, with various subjects purposefully woven within one another.
Each of the subjects are broken down within the documents, to ensure coverage of statutory requirements.
Our School Curriculum Documents
National Curriculum Documents
© Crown copyright 2013
Vocabulary, Grammar and Punctuation Appendix
Word Lists - Y3/4 & Y5/6 Appendix
Glossary for the English programme of study Appendix
Mathematics Expanded Algorithm Method Calculation Appendix
To read the full new National Curriculum document published by the Department for Education, click on this link:
The National Curriculum in England: Key Stage 1 and 2 Framework Document.
For more information, visit the Department for Education webpage -
DFE National Curriculum 2014
Examples of our Broad & Balanced Curriculum
BBC Newsround
Within KUW in EYFS, through to the end of KS2, the children are fascinated to learn about the world in which we live and each day, all children watch 'BBC Newsround'.
This opportunity means our children have continual awareness, and understanding, of what is happening within our world today. These current affair topics are often further explored during class circle time/discussions and within whole school assemblies.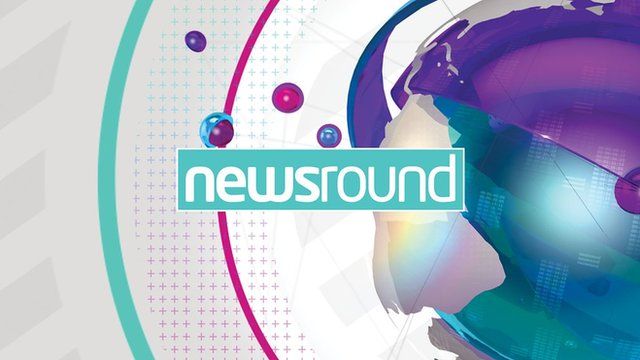 Schools App Challenge
This year, we're taking part in the 'Schools App Challenge', an annual competition to create a new health app 'designed by children, for children'. The App Challenge doesn't just stop on the screen or in the school playground. It's about how we encourage our youngsters to keep active, stay healthy and continue these behaviours at home and into later life.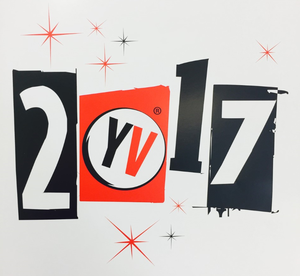 In January 2017, for the third year running, St Joseph's Choir will attend 'Young Voices', the largest school choir concert in the world, held annually at Sheffield Arena.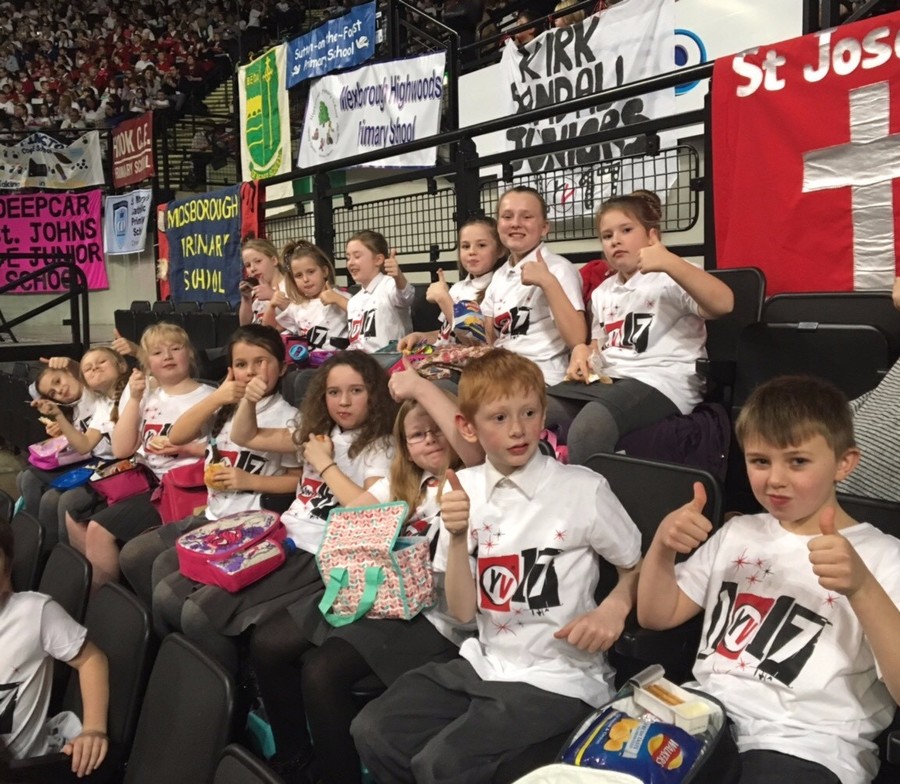 Year 3 & 4 take part in a Video Conference with the Jorvik Viking
Year 3 and 4 were able to journey back in time, via video conferencing, to the tenth century, and spend 45 minutes in the company of a Viking, at home in the city of Jorvik.
We heard him talk about his daily life, his overseas adventures, his beliefs and he even shared his intricate and fascinating artefacts from the Viking age!
From January - July 2017, Years 5 and 6 will be taking part in the new BBC campaign, 'Terrific Scientific', completing a series of exciting monthly investigations, which cover key elements of the National Curriculum, including: Humans, Materials and Their Properties, Earth and Space, Living Things and Forces.
Each month, after gathering and analysing their data, from their experiment, the children will submit their results to a bespoke interactive area of the 'Terrific Scientific' website. This will be displayed on an interactive map of the UK, which will visualise the results of our investigations. Each school taking part in the campaign will appear on the map, allowing the children to see first-hand, the impact of their contributions and create a nationwide science community. The national data will then be gathered and sent to leading universities, where it will feed into real academic studies.
How exciting for St Joseph's to be involved in a national journey of scientific discovery!
http://www.bbc.co.uk/terrificscientific

Puzzle Challenge Day
We welcomed 'The Happy Puzzle Company' into school, to lead a 'Puzzle Challenge Day', which focused on developing the children's key skills when thinking independently, working as, and in, a team as well as deepening their logical reasoning.
The children were able to encounter a variety of challenges, most of which could be solved in just a few minutes, but required collaborative learning skills, with careful strategic planning, in order to find a solution.
If the temptation to give up began to appear, the children were taught how to persevere, put their own skills to better use, when part of a team and overcome difficulties, by approaching problems from different perspectives.
It was a wonderful experience for both the children and staff!
Please visit http://www.happypuzzle.co.uk to purchase a wide range of unique and award-winning 3-D puzzles, games, challenges and puzzle books for you to use at home!